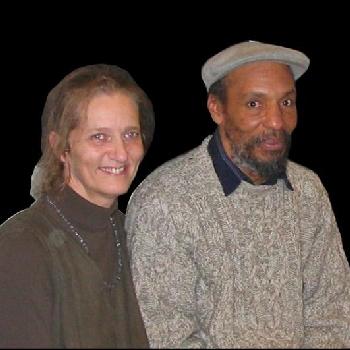 House Of Rapsoul comprises Everard Romany and Anna Romany.
The group started in 2004 when Everard Romany decided to return to Trinidad after a decade in Sweden.
The music is rapso music with added melody, creating a refined sound. They call it rapsoul.
In the 1970´s Everard Romany was known in Trinidad as Brother Shortman, one of two lead chantuelles together with
Brother Resistance in Network Rapso Riddum Band.
In 2006 they took the stage names Rapso Rebel and Sis Anna.
Lars Hansson, Björn Hansson and Mats O Hansson arranged and produced their debut single The Awakening Vol. 1.
The two songs was Aum Shanti and Wanna Be and was recorded in Soca Rebels studio in Gothenburg, Sweden, 2004.
In 2006 Soca Rebels produced the song Hope that appears on the album Jah Love, The Awakening no.3
Photo links:
Recording of House Of Rapsoul's CD 2004
CD links:
House of Rapsoul CD Single 2005
House of Rapsoul Album 2007
Video link:
Aum Shanti video, music arranged, produced and performed by Soca Rebels
Newspaper links:
Trinidad Guardian 3rd December 2004: Godfather Of Rapsoul On A Mission
Sunday Punch 26 December 2004: The Power Of Love
Rapso Rebel websites:
www.myspace.com/rapsorebel
www.youtube.com/rapsorebel