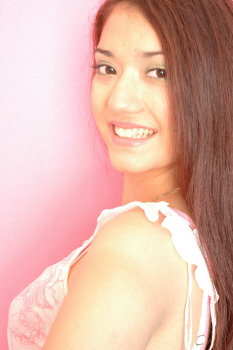 Sarah Hansson, Queen of CariPop, is a singer and composer from Gothenburg, Sweden. She is the originater of the word CariPop that describes her music, as pop vocal mixed with Caribbean Rhythms, that she launched 2005.
Sarah also composes in the styles Pop and RnB.
Sarah is half Trinidadian and half Swedish. Her mother Sharmin is from Trinidad and her father Lars Hansson of Soca Rebels, is from Sweden.
Sarah Hansson has been into singing, dancing and playing piano from early age and is a graduate from a musical college. She has also worked as a model and singer for a fashion agent in Sweden.
Sarah has been singing backing and lead vocals with Soca Rebels and with Crazy, both on recordings and live performances.
Lars and Björn Hansson of Soca Rebels arranged her debut song Never Knew, together with Sarah.
Never Knew was released as a promo for radiostations in Trinidad autumn 2005 and is released for Carnival 2006 on a compilation from Hometown Music called Calypsoca Fiesta 2.
In 2007 Never Knew was released on Soca Rebels album On De Go, now with a new arrangement with soca brass.
Sarah Hansson Newspaper Clippings
Photos from "Soca Rebels live with Crazy 2005
Sarah Hansson Website:
www.sarahhansson.com